Why you should use AVA Knowledge Base?
Elegant
AVA Knowledge Base is an elegant and easy to use theme for building Knowledge Base or Support Center for your customers. Set up in minutes and receive less support tickets or support related customer calls.
Save time
Resourceful Knowledge Base provides support even when you are not around. Customers are happier when they can find answers to their questions and not waiting for staff reply.
Save money
Reduce repetitive customer questions to minimum. It can really save you and your staff countless hours of valuable time! And time is money, right?
AVA Knowledge Base Theme Features

AJAX powered live search with article suggestions. Incredibly useful to help your customers find the right post - fast! They will love you for this.
Not every visitor knows what they're looking for. Related article suggestions engage your customers even more.


Simple thumb-up or down voting system to get feedback for your Knowledge Base articles.
As your customer casts a post vote, s/he is politely asked to provide more details on how to improve that particular article.
If you prefer not to receive feedback, you can easily disable the voting system.
You can sort posts by popularity to see instantly which articles are the most viewed.
Posts votes that are marked red reveal articles that need further improvement.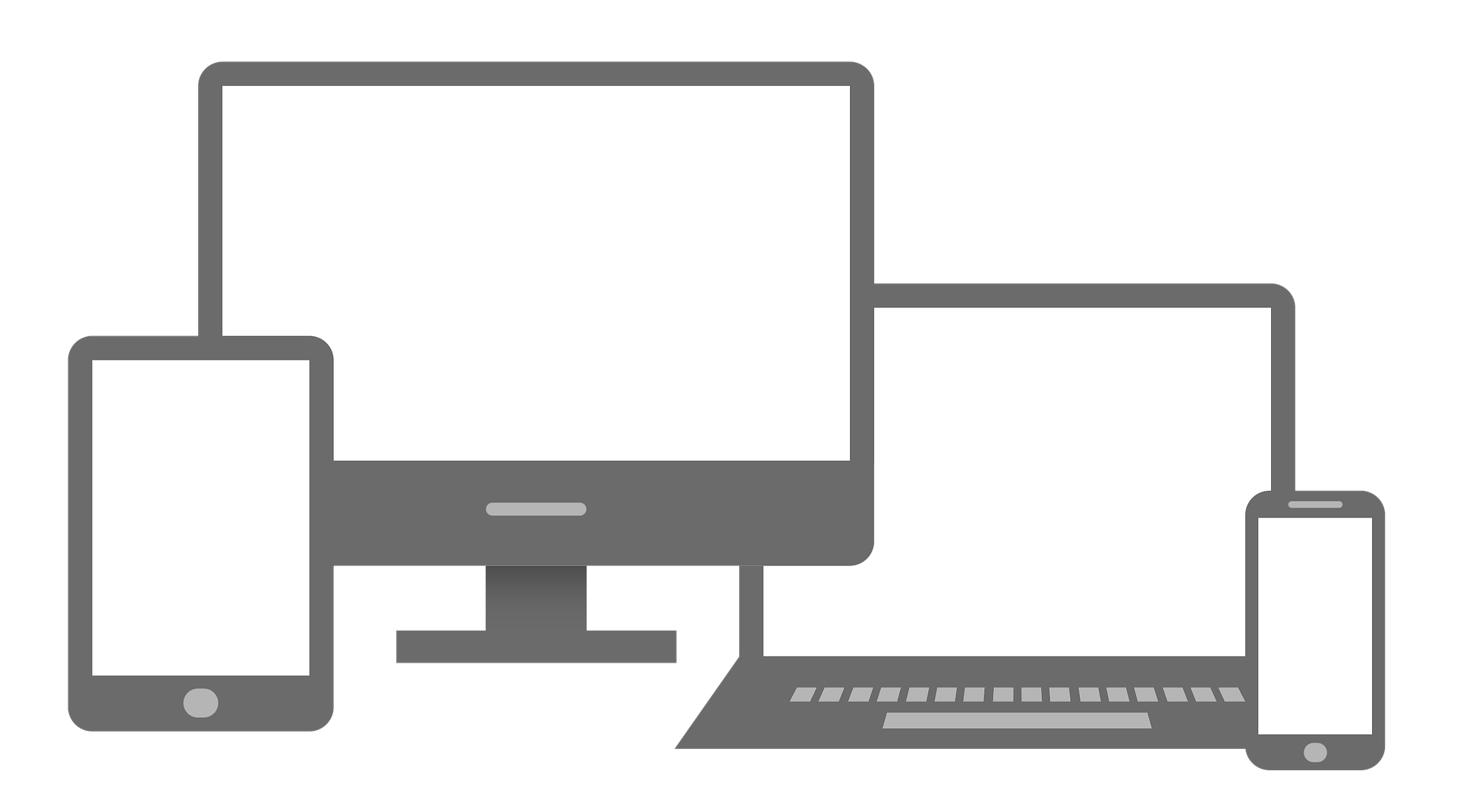 Based on Twitter Bootstrap, this theme looks great on any device – mobile, tablet, laptop or desktop computer.
About half of all internet users around the world access the net with their tablet or mobile phone, so it's very important that your Knowledge Base is accessible for them.
Reflect your company's brand by choosing from five preset color schemes. Customize with your own logo and layout. No coding skills required.
For the savvy – you can even style individual elements with custom css.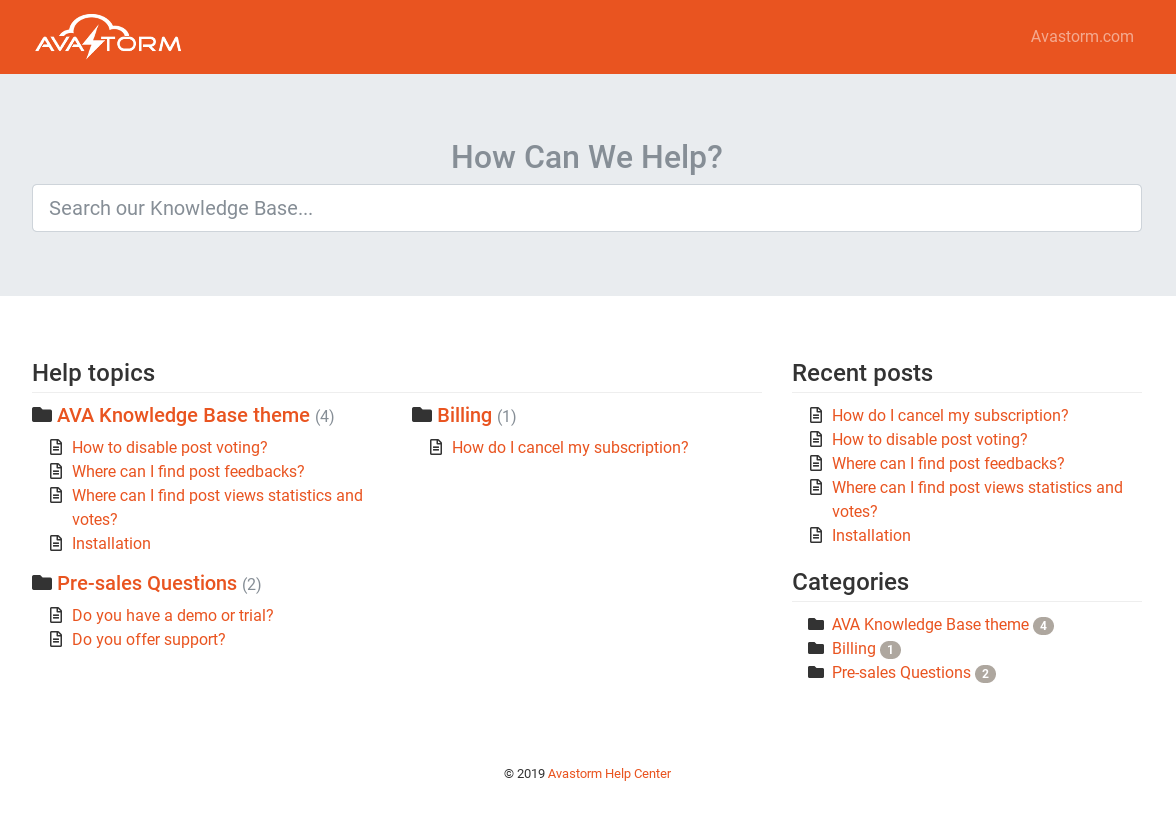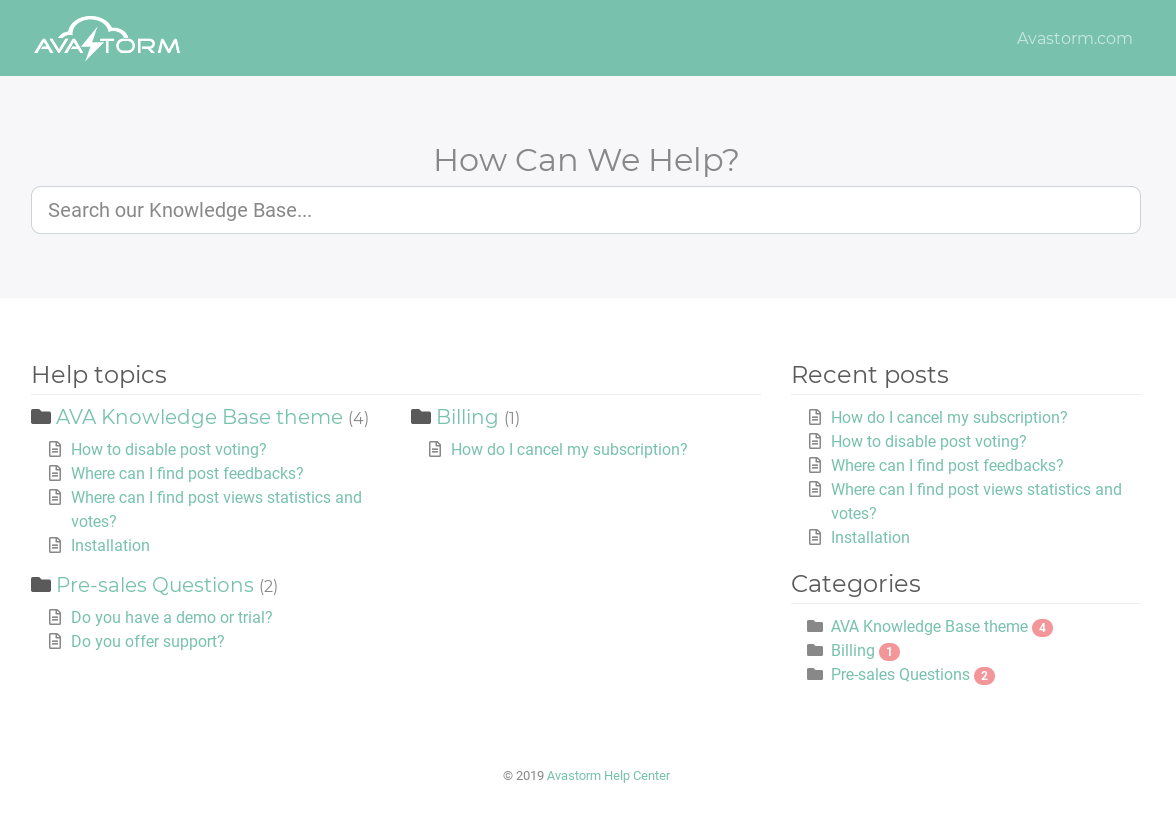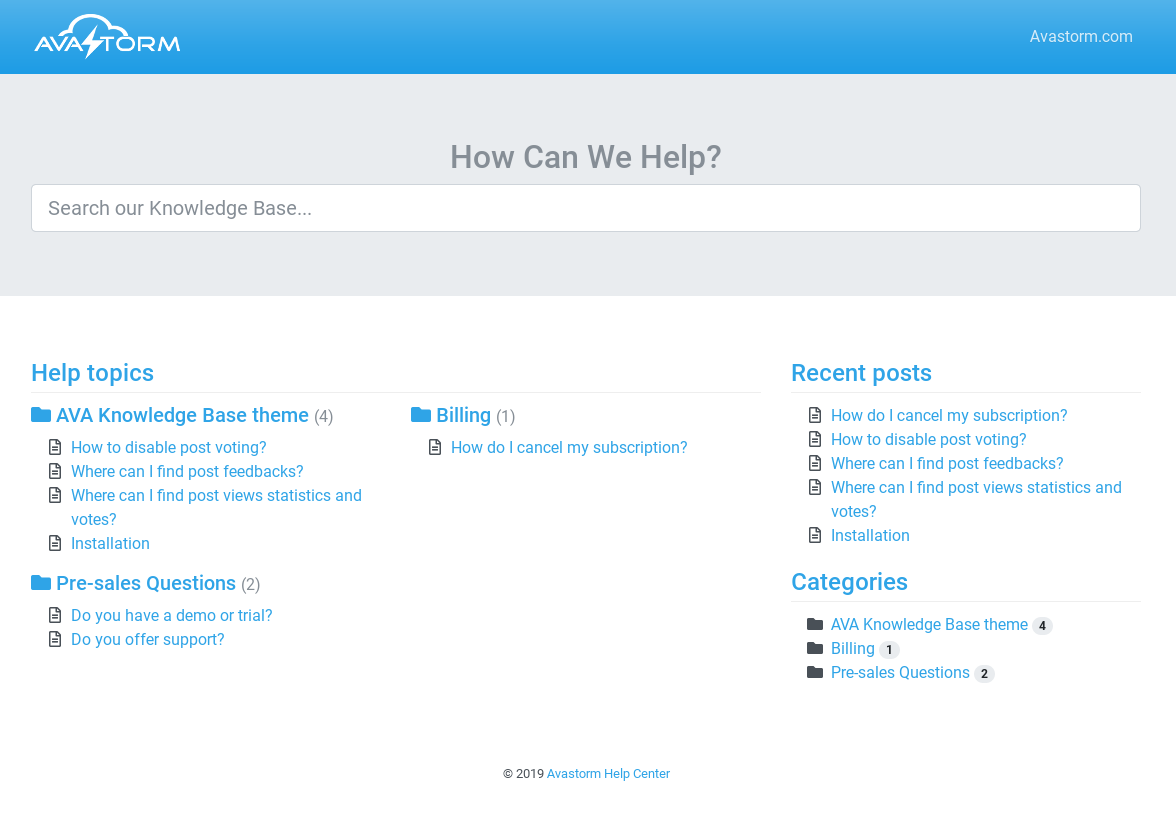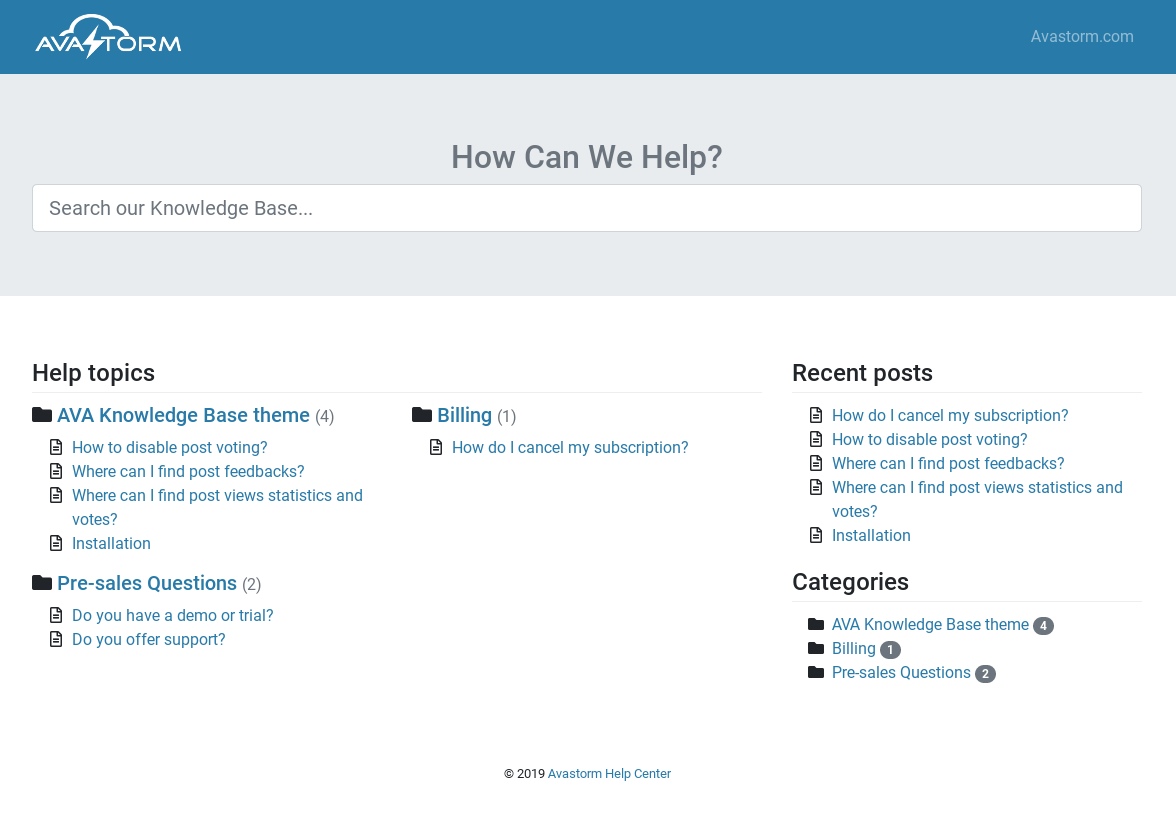 You can display the most popular posts as a widget. AVA Knowledge Base theme comes with five widget areas and dedicated widgets for displaying list of recent articles, knowledge base categories and popular posts.
We use this theme on our Knowledge Base, of course!